SUPPORT THE LOS ANGELES ZOO AND SAVE ELEPHANTS FROM POACHING!
Dear Friends of the Los Angeles Zoo and Botanical Gardens:
Support the LA Zoo and its commitment to elephants!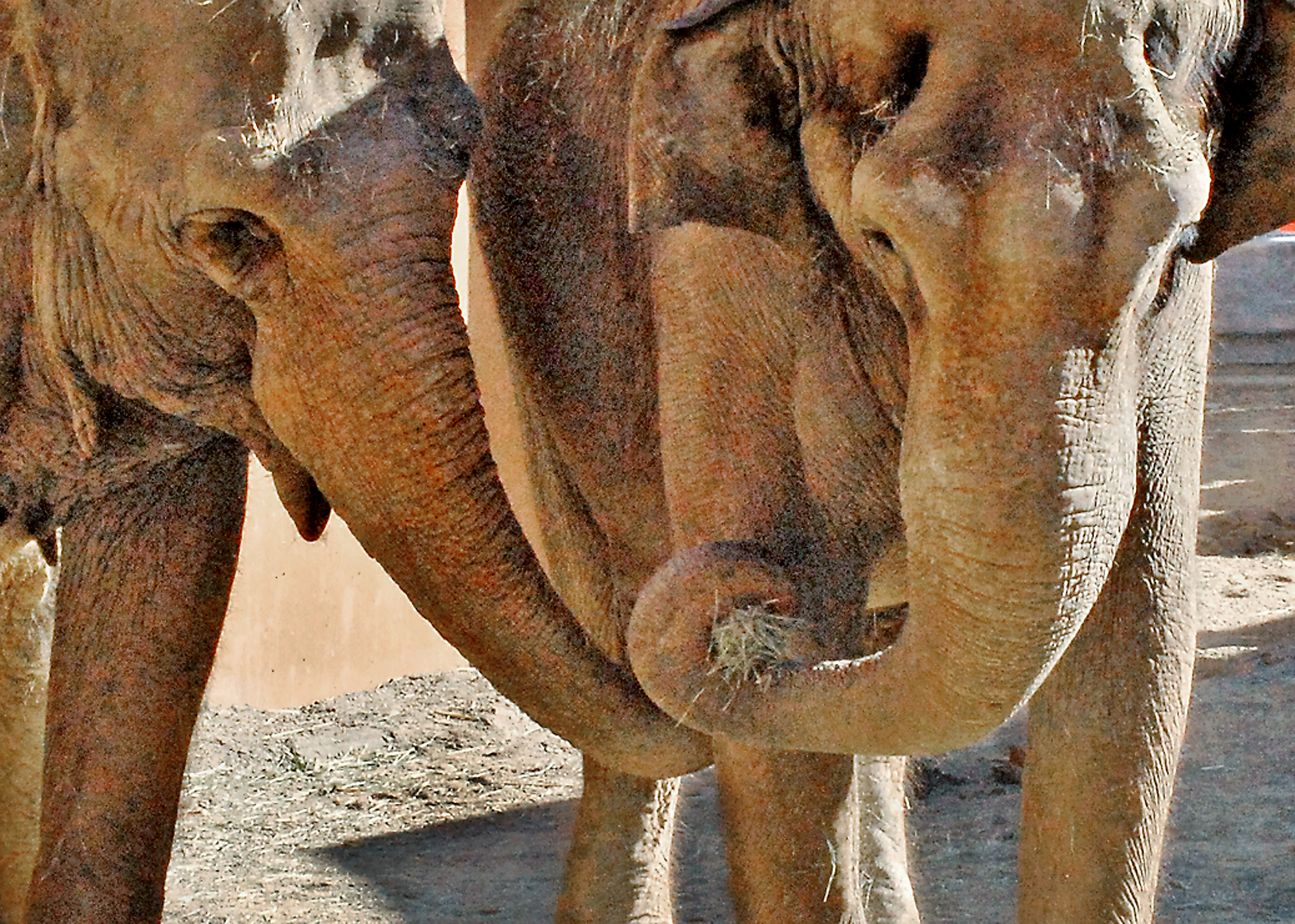 The Los Angeles Zoo and Botanical Gardens is passionately dedicated to the preservation and conservation of elephants. While we have chosen to focus on Asian elephants and tell the stories of how elephants are threatened in their native countries in our Elephants of Asia habitat, we care about all elephants.
Miraculous individuals. When you come to the Zoo and watch Billy, Tina and Jewel play in their deep water pools or scratch their backs under the waterfall in their exhibit, or playfully intertwine their trunks and vocalize as they graze in one of their four yards, you can see that elephants are a unique presence within the environments they inhabit as well as in the entire Animal Kingdom. They are absolutely capable of complex thought and deep feeling. In fact, the attachment elephant's form towards family members may even rival our own. But these giants, so specialized in their adaptations do not tolerate significant change well. Mass slaughter, due to poaching, is happening at a rate of 96 African elephants a day and is significant change. The intrinsic value of elephants along with our own affinity towards these magnificent creatures requires that we need to care about their futures.
Won't you join us in our work to save elephants from extinction and make a gift by June 30th?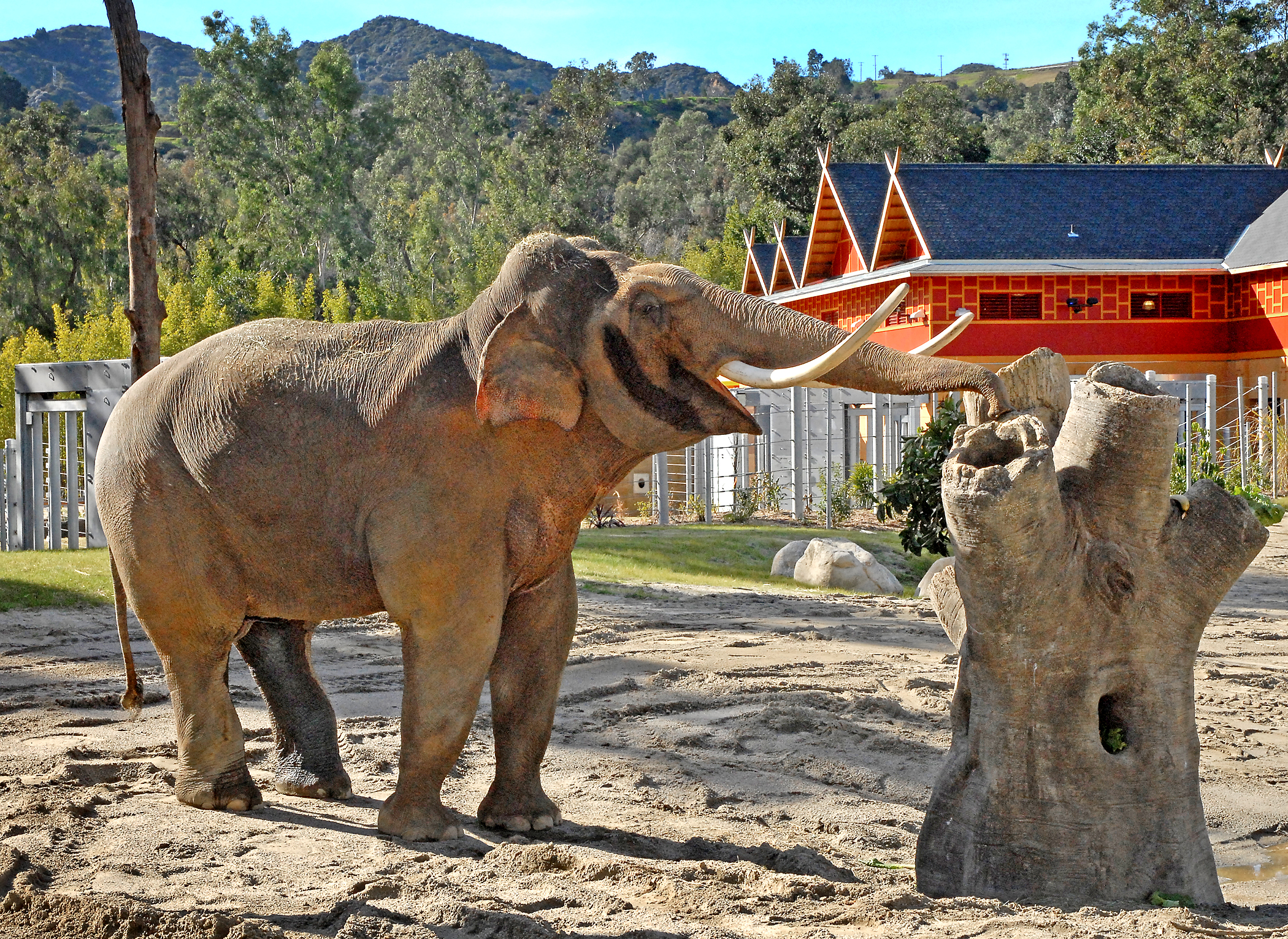 Making a donation to support the Los Angeles Zoo and Botanical Gardens, will allow us to continue our work here at the Zoo nurturing Billy, Tina and Jewel, as well as supporting initiatives in Asia to mitigate human/elephant conflicts, another threat to their existence. In fact, the work that we support in Cambodia alone, has resulted in not one elephant death in the Cardomon Mountains area in over 10 years!
Enlist family and friends to help us raise $50,000 by June 30th!
Talk to your family, friends and colleagues about the threat of poaching, not only relating to elephants but tigers, rhinos, giraffe, bear, big horned sheep and many other species, species we cherish here at the Los Angeles Zoo. Awareness leads to caring and caring leads to action.
Take Action and Spread the Word!
Make a donation yourself by June 30th
Tell family and friends about this important campaign
Share and "Like" us on Facebook
When you make a donation of any size to support the Los Angeles Zoo, you are joining thousands of others who are making a committment to ensuring a future for endangered species, for educating our young ones and even inspiring the next generation of scientists.
Join your Zoo family in caring and taking action to respect the lives of Billy, Tina, Jewel, and preserve their wild families. Give as generously as you can.
Sincerely,

Connie Morgan
President
DONATE
$57,408
RAISED
$50,000
GOAL
| | | |
| --- | --- | --- |
| | | |
| This Campaign | 332 | 115% |
| has ended. | Believers | Funded |
This campaign has ended.