SUPPORT THE LOS ANGELES ZOO AND HELP SAVE RHINOS FROM EXTINCTION
We have all been made aware in recent years of the desperate plight of the rhinoceros, caused by the ugly, deadly business of poaching these magnificent animals for their horns. Since 2013 over 3,750 rhinos have been poached in South Africa alone, and this statistic is just the tip of the iceberg with less than 29,000 left in the world. We have now lost forever the rarest of the black rhino subspecies – the West African black rhinoceros – and in the coming years we are also facing a permanent goodbye to the Northern White rhino, as there are only three of these animals left on earth. Three.
"Rhinos are truly at the tipping point. Reproductive rates have fallen below the poaching rates, meaning that if the current rate of poaching continues – and literally we only have a year or two to get this fixed – extinction is a mathematical fact" says Los Angeles Zoo General Curator Beth Schaefer.
Here at the Los Angeles Zoo, we too have a long history of caring for rhinos. Since 1965, we have been privileged to care for white, black, Greater one-horned and Sumatran rhinos – 4 of the 5 rhino species. As the poaching crisis continues to rage, and the number of rhinos in the wild rapidly decreases, zoos have become a safe haven for these persecuted animals who CANNOT win the battle for their survival on their own.
Animals in accredited zoos not only inspire visitors but a species protected in human care at a zoo provides a reservoir population to hedge against a total collapse of that species in the wild.
If you visit the Zoo, you will meet Rhanda, the oldest Greater one-horned rhino in captivity and a powerful ambassador for her species.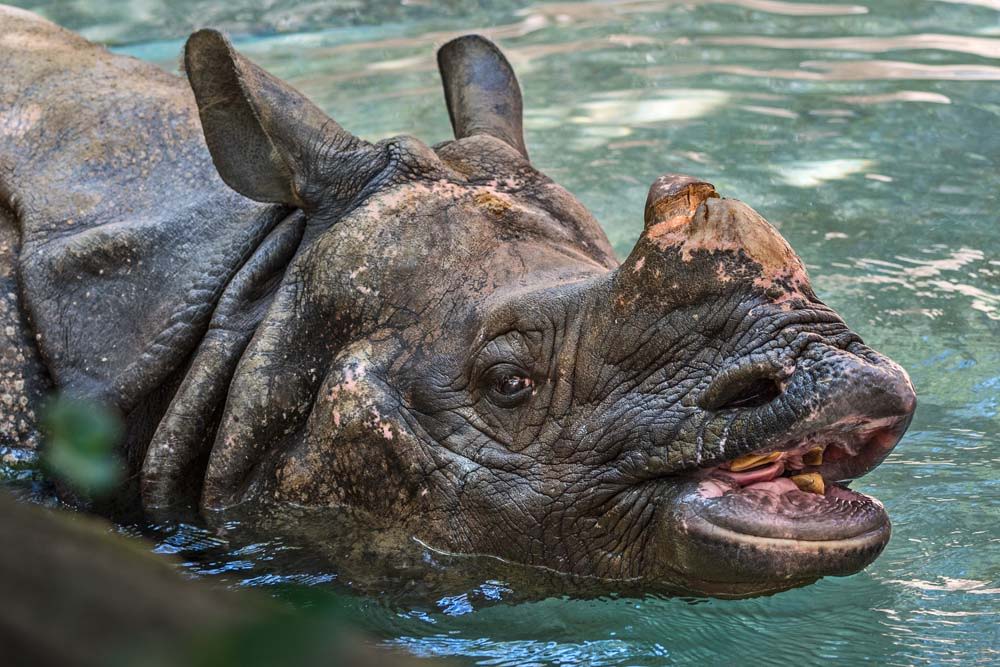 But as zoos are dealing with an even more uncertain future for animals, the need for global focus on conservation is even more critical. A responsibility of zoos is to ensure a future for species world-wide and with your help we can and will make a difference.
Get involved. Make a donation. Effect change. We need you.
Zoos work to save animals from extinction. Help us raise $65,000 or more by making a tax-deductible gift by December 31st to make a difference to our conservation efforts.
Sincerely,


Connie Morgan
President
DONATE
$45,128
RAISED
$65,000
GOAL
| | | |
| --- | --- | --- |
| | | |
| This Campaign | 322 | 69% |
| has ended. | Believers | Funded |
This campaign has ended.